Med buller og brak har Nvidia lansert sitt nye "monster" av et grafikkort - RTX4000-serien. Og Greencom har nå PC-modellene som skal temme dette monsteret!


Nvidias nye GeForce RTX 4090-kort er dyrere enn alt annet av grafikkort til PC, men også flere ganger raskere enn noe annet på markedet.

Nettsiden Tek.no rapporterer:
"Kortene med Ada Lovelace-arkitekturen lover på sin side 2–3 ganger så høy strålesporingytelse [raytracing performance] som de som er basert på Ampere-arkitekturen, altså RTX 30-serien."

Dessuten får disse kortene støtte av Nvidias oppskaleringsteknologi DLSS 3 (DLSS="Deep Learning Super Sampling"). Dette kompenserer for at grafikkortet er så kraftig at CPUen (hovedprosessoren) ikke alltid henger med, og ellers skulle kunne "holde tilbake" kortets ekstreme ytelse.

Tom's Hardware har sammenlignet RTX 4090 med tidligere RTX-kort i en spilltest - og resultatet sier alt: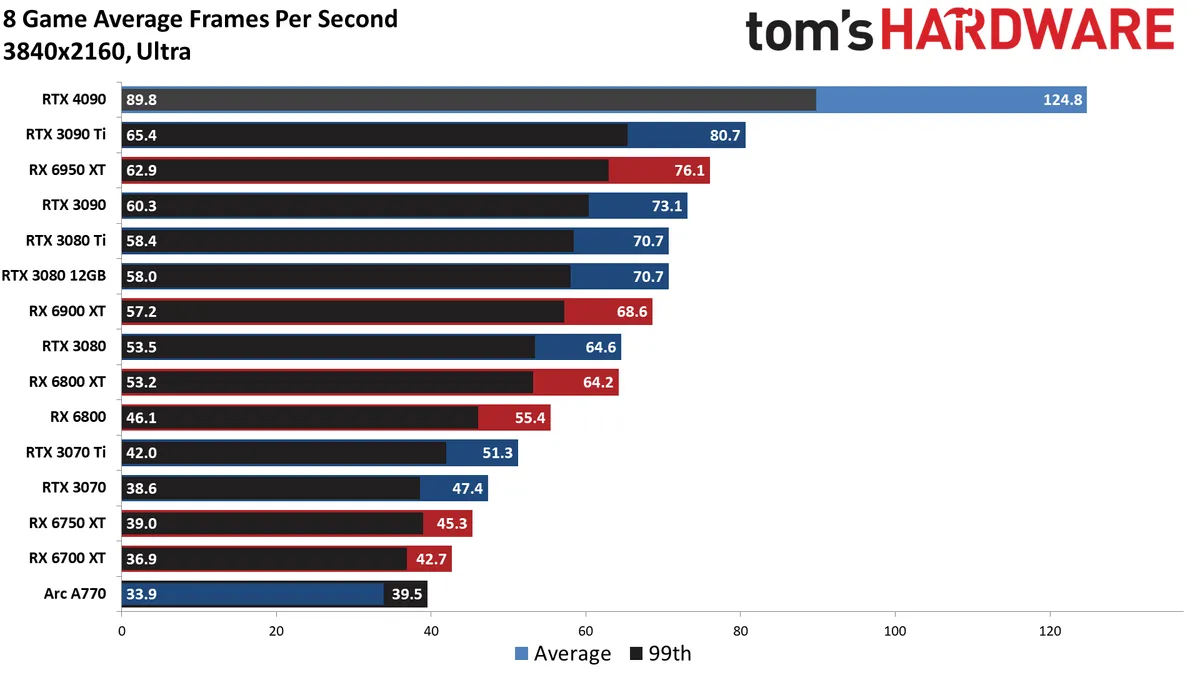 RTX4000-serien gir spesielle fordeler for gamere når det gjelder ting som:

- Streaming: Kortene kan eksportere videoer inntil to ganger raskere enn tidligere.

- 4K bildeoppløsning: Her lønner det seg virkelig å ha en stor skjerm som kan klare 4000 pixler bredd. (De fleste gamere er siden lenge vant til langt lavere oppløsning.)

- Raytracing drar ikke ned på FPS: Meget krevende raytracing-grafikk kan kjøres uten "lag". 
Det finnes allerede flere demonstrasjonsvideoer av spilling med RTX 4090, f.eks. denne med Call of Duty: Warzone (med og uten aktiv DLSS).

Vær nå obs på at det ikke lenger er å bare "vente på at prisen synker". Nvidias sjef har varslet at "Moores lov" ikke gjelder fra nå av. Disse kortene kommer fortsatt til å koste.


Fra og med oktober 2022 selges disse gaming-PCene i Greencoms "Extreme"-klasse også i spesielle utgaver med GeForce RTX 4090 grafikkort: Zenith, Godlike og Infernal !
Relaterte innlegg
---